Will Acne Scars Fade? How soon your acne scar will fade depends on the type of scar.
Yes, you're right!! It definitely doesn't seem 👀 fair… Some women (and men) enjoy picking at their breakouts/pimples. Doing this will likely leave behind acne scarring, while others leave them alone and still wind up with a scar. If you're in the second group, it probably doesn't seem fair, does it?
Regardless of how you got the acne scar, you no doubt want it gone. Unfortunately, scars don't disappear overnight, if at all in some severe cases.
Will your acne scar fade on its own? Can you speed up the healing process? Here are three things you need to know about how long acne scarring can move in and last on your skin.
While some scars will fade on their own eventually, others are much more stubborn!
Some acne scars are simply dark marks that will definitely fade on their own over time(there's no magic pill available… yet! lol )… while deeper tissue scars may require more advanced treatments.
Getting your acne under control is key to preventing future acne scars. If you're anything like me, when they do appear, you want them gone ASAP. Unfortunately, scars don't disappear quickly, if at all in some advanced cases.
Acne Scar or Post-Inflammatory Hyperpigmentation?
Before I can answer whether or not your acne scar will go away, it's important to identify if the mark on your face is truly a scar. Dark brown or red blemishes that won't disappear may look like a scar, but they may be something called post-inflammatory hyperpigmentation.
WHAT'S NEXT?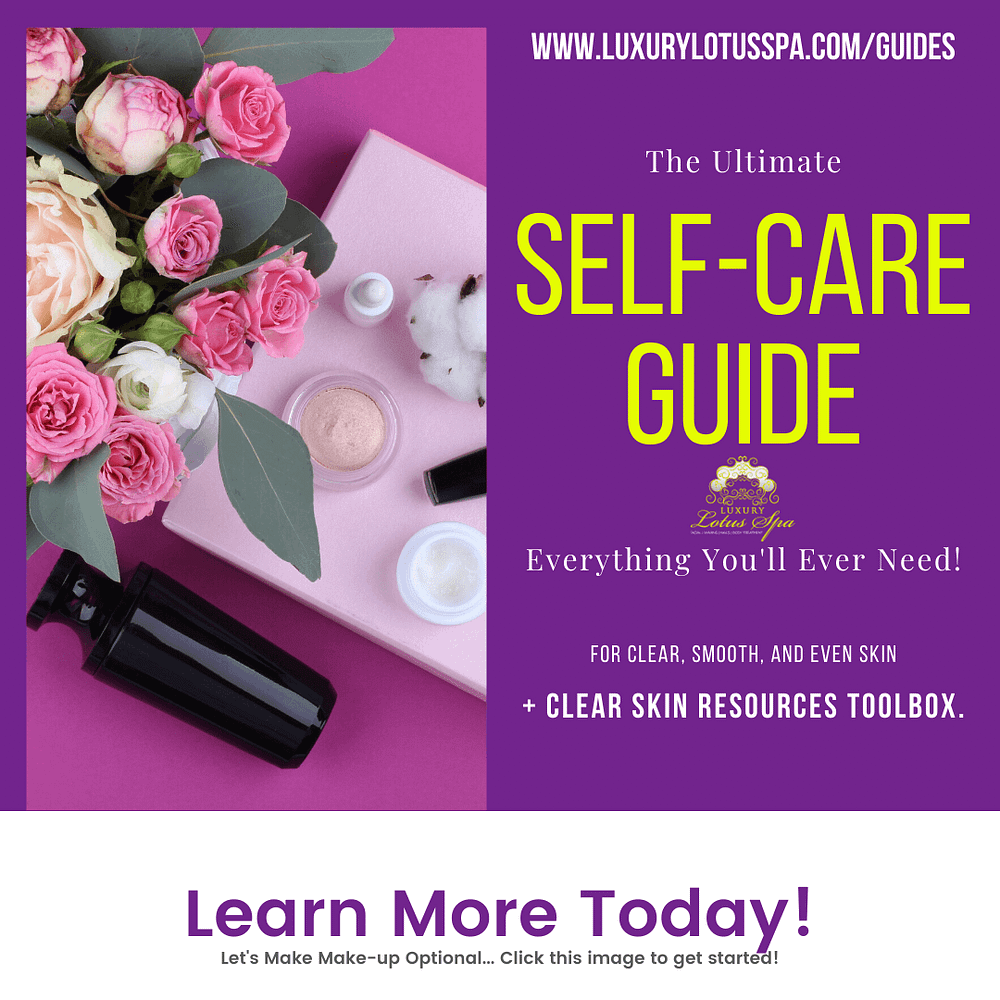 Visit www.LuxuryLotusSpa.com/Guides to download your free step by step guide. This free guide will have EVERYTHING YOU WILL EVER NEED for Clear, smooth, and Even Skin. Let's work together to make Make-up Optional.