Post Chemical Peel Expectations. Hi there, it's Esther the Esthetician here, with a new blog article for you. Equally important, today, I will be sharing with you, what to expect before a peel, 5 minutes after a customized peel treatment with us… and beyond. Also, be sure to check out our customized peels category below for more information to support you along your journey to clear, smooth, and even skin.
Equally important, before we get started, do you know the different levels of chemical peels for highly melanated beauties like yourself? Importantly, let's talk about Post Chemical Peel Expectations
Little to no downtime – Chemical peel Treatments
What are the different levels of chemical peels for highly melanated beauties…
For starter, please remember that everyone peels differently. Also, the amount of visible peeling you experience doesn't determine how effective your treatment is. Also, with a customized peel with us, you can expect to fall in one of the following categories…
Light Peeling
Exfoliation on the cellular level.
Moderate peeling
some visible exfoliation over a few areas of the face.
Heavy Peeling
Intense exfoliation experienced over several days.
Question about your recent/upcoming Peel Treatment:
Of course, you should definitely text me, if you have any questions before coming in for your first/next peel treatment. Lastly, please stop all retinol use at least 5 days prior to your peel treatment. I hope you've enjoyed this Post Chemical Peel Expectations blog article.
Need more Peel Treatment Preparation Guide?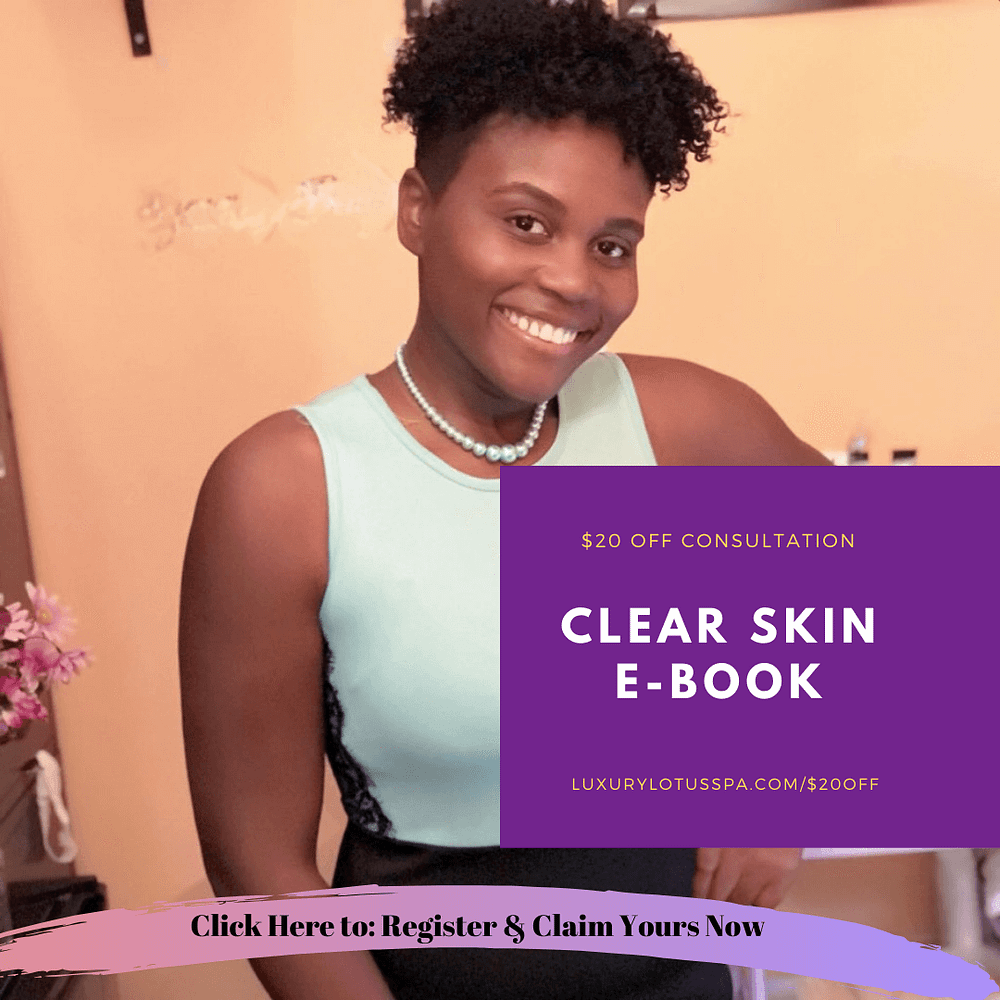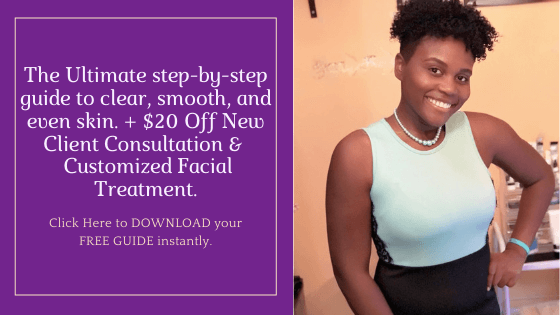 FREE SHIPPING + FREE GIFT when you shop online with us
www.ShopLuxuryLotusSpa.com
Free Guides for Clear, Smooth, & Even Skin
Free E-Book/ Clear & Even Skin Guide.
Download your step by step regimen to clear and even skin by clicking here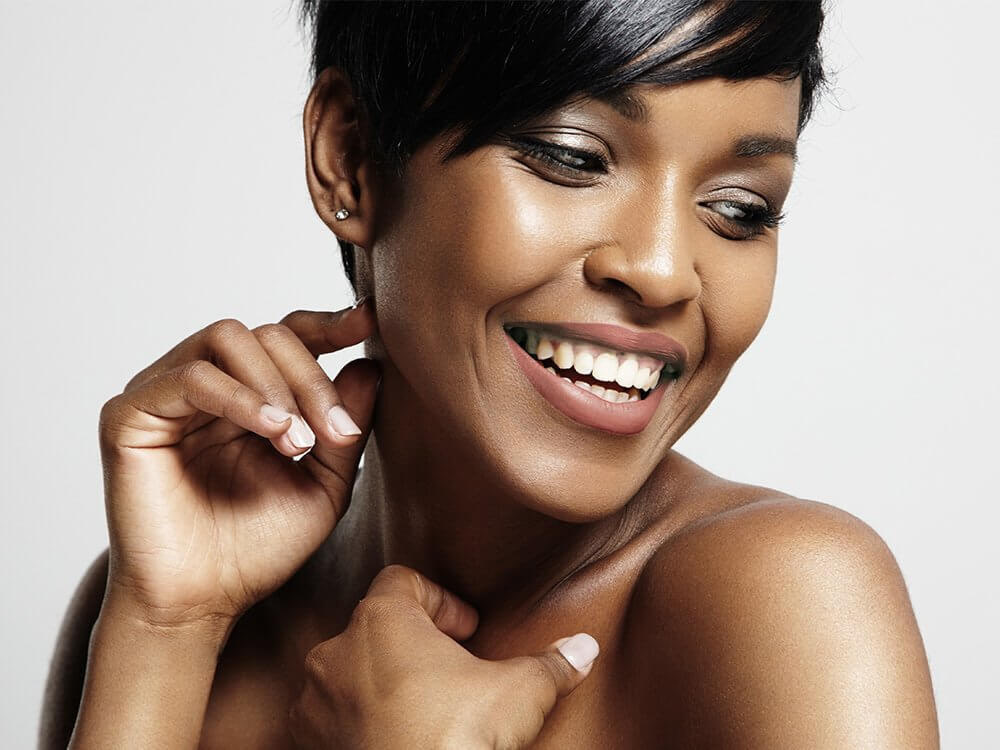 WE WANT TO HEAR YOUR 2-CENTS:
How was your skin care treatment experience?
Thank you for choosing Luxury Lotus Spa! If you are happy with your recent skincare treatment/experience, please take a minute to review us on:
Google – www.thlink.biz/luxury-lotus-spa
Yelp – www.yelp.com/biz/luxury-lotus-spa-tampa-5
Facebook – www.Facebook.com/LuxuryLotusSpa

EstherNelson@LuxuryLotusSpa.com or, visit our Contact Page.

We also offer the following:
Spa Membership
Become a Spa VIP Membership to save $$$ on your Clear, Smooth, and Even Skin Treatments & Products, www.LuxuryLotusSpa.com/Membership
If there's something you were not satisfied with and/or wish would have been better please don't hesitate. We would love to hear about it. Not happy with your recent visit? If there was something you felt could have been better… Let us know anonymously what you liked and/or didn't like about your recent visit. Your opinions matter to us
Learn More:
www.LuxuryLotusSpa.com/Membership
Referrals & Rewards
For every new client, you send us, receive $10 off your next visit. Plus, once you've referred 3 new clients we will gift you one treatment free

Rebook & Prepay for your next appointment before you leave the spa – Save $10 Instantly. Facial Spa – Thank You
This is just our way of saying "Thank You" for your continued love and support.
ABOUT US
"Beauty is a state of mind as much as a physical way of being."
In my eyes, all of my clients are beautiful. You may have blemishes, scars, uneven skin tone, sensitive skin or other conditions that inhibit you from looking and feeling your best. My calling truly is to help you transform your self-image from the inside out.
Need a Last-Minute Gift Idea?
Gift Cards & Gift Certificates
Give them the gift that keeps on giving. www.LuxuryLotusSpa.com/Gifts
Need a last-minute gift?
OUR BEST SELLERS
FREE SHIPPING on all orders of $50+….. Enjoy a free mystery gift, when you spend $75+ while shopping online with us. Facial Spa – Thank You www.LuxuryLotusSpa.com/Shop
Need skin care products?
Shop online 24/7. Visit: www.LuxuryLotusSpa.com/Shop

WANT MORE INFORMATION?
For referrals, post-treatment tips, videos, and more… please visit: Learn More
LATEST PODCAST EPISODE(S)
LATEST CLEAR SKIN VIDEO GUIDE EPISODE
LASTLY:
Last, but certainly not least… I would love to see you again soon. Click the link below to get on the books. Please don't hesitate to book your appointment as a recurring appointments to secure your favorite day and time of the week you prefer. See you soon 🙂 BOOK NOW
To purchase the products we discussed during your recent visit: SHOP ONLINE 24/7 and enjoy FREE SHIPPING and a gift. Start building your skin care regimen today?
I will be calling or texting you in the next 3-5 business days to follow up with you and answer any questions you may have. in the meantime, please feel free to contact us with any questions and/or concerns.
Looking forward to seeing you soon!
Until I see you again, have a healthy, happy, & prosperous day.
Looking forward to helping you reach your skincare goals this year.
♥ I hope you have enjoyed this Welcome Letter.
Have a Happy, Healthy, and Prosperous Journey.
With gratitude, Esther "TheEsthetician" Nelson
Owner
13542 N. Florida Ave. #212
Tampa, Florida 33613
www.LuxuryLotuusSpa.com
Cell Phone #: 813-701-4541
EstherNelson@LuxuryLotusSpa.com
Remember: Be the best version of yourself today and every day.​