Hello There, Kind, Loving & Beautiful Soul, It's Esther The Esthetician here. Every Sunday morning I post new blog articles to help you along your journey to clear, smooth, and even skin while living the life you want and deserve. Today's blog was inspired by you! Based on the most asked questions from my current and potential clients. Please, keep the question, comments, and stories coming. Your questions, comments, and stories help me create quality content to help others like yourself. Please share this post with three people you know who would find this post useful. I have a special gift just for you for reading this post today, you will love & enjoy...
Be The First To Know
---
The Story
Meet Marla Gibbs, a well-known and well-respected businesswoman, actress, comedian, singer, writer, and producer. Did you know that @marlagibbs4real career has spanned for five decades?!?
She warmed the hearts and brought laughter to many homes when she appeared on The Jeffersons in the 1970s as their sass talking maid.
Today, we celebrate Women's History by introducing you to a very special lady. Check out today's blog with some fun facts about the talented and Beautiful Pioneer actress.
As a natural hair enthusiast, I must mention the fact that I'm obviously crushing over her sick (in a good way) afro.
Honorary member of Alpha Kappa Alpha Sorority, INC.
The beautiful and Talented Marla Gibbs is an 8 time NAACP Winner. She has also received the Essence women of the year award.
This fact blew my mind! After high school, this beauty decided to attend business school. - She worked as a receptionist and switchboard operator before she started to work for United Airlines... Side note, A job as a switchboard operator sounds sooo cool to me (the times were different back then).
She was born in Chicago in 1931 - Married at the age of 13 - She was was a single mom before she entered the performing arts industry
Did you know that she was on Madea's Witness Protection, Gingerbread Lady, and The Amen corner? She also starred in the Blaxploitation Film Black Belt Jones and, she played the sassy maid on the popular sitcom the Jeffersons.

Following the end of the Jefferson in 1985, she became the lead actress in the NBC sitcom, 227.
The series produced about 116 episodes over the course of about 5 years. She also shared her talents through voice on the animated tv show series 101 Dalmations, you have likely heard of her or seen her on, Fresh prince of Bel-Ail, Touched by an Angel, Judging Amy ER, Southland...

She was destined for greatness, 1981-1999, In South Central LA, she owned a jazz club called Marla's Memory Lane Jazz Club
She released a number of albums as a singer.
#MarlaGibbs Today, we celebrate you, a pioneer actress who's was making money moves before that was even a thing. As a black/African American esthetician, I have to mention the fact that she's aging like a fine wine - with class and gratitude.


---
Acne Scars Keeping you from Looking and Feeling Confident & Beautiful inside & out?
Help is finally here!
DON'T WAIT... TAKE ACTION TODAY!
BE THE FIRST TO KNOW
Join our Exclusive VIP Fan Club/Community
Lotus Flower Self-Care Tribe
What's Next?
---
First
Join our Exclusive VIP Fan Club/Community
Lotus Self-Care Tribe
THEN, START HERE:
Join our Exclusive VIP Fan Club/Community
New Client In Depth Consultation and Customized Facial / Back Facial Treatment
---


Lastly, Be The First To Know When We host the next Master class!
The Problem:
Is Acne, Acne Scars, Blemishes, or Uneven Skin Tone Keeping you from Enjoying the life you deserve?
Has Acne Scars Robbed you of your self esteem/ confidence?
Are you tired of the constant struggle of acne followed by post acne brown spots?
Do you feel uncomfortable around others because of your skin?
Do you feel like everyone is staring at your skin when you're speaking?
Is your current skin condition keeping you the life, career, and/or relationship you deserve?
HELP IS FINALLY HERE!
The Solution:
Result Driven Skin care treatment in a relaxing environment. Come Relax & Unwind Escape the Pressures & Stress of your life while working on your skin care goals, desires, and dreams. You can have the skin you've always wanted!
​

We exist, to help you achieve your skin care desires.
​

We Offer Professional Treatments to Help You get rid of your skin Problems for Good! Luxury Lotus Spa, located in the heart of Tampa, FL, is an oasis of comfort and relaxation where you can choose from a variety of customized skin care, body treatments, and full-body waxing services. Come Relax & Unwind Escape the Pressures & Stress of your life.
How are you feeling right now, Really?
I have a few appointments left for this week 🙂
Left me know if one of them has your name on it:
www.LuxuryLotusSpa.com/BookNow
Until I see you in person,
Wishing you a Happy, Healthy, and Prosperous Journey!
Esther The Esthetician Nelson
Personal Cell: 813-701-4541
Email: EstherNelson@LuxuryLotusSpa.com
Free Resources: www.LuxuryLotusSpa.com/Resources
P.S. Do me a favor-Leave your brows alone, don't pick your skin and moisturize your skin like crazy until we meet again. 🙂
​

P.P.S. Those fun chats we have in the treatment room don't have to end because we are not together. I know how stress can make us look and feel, please reach out and let me know how I can support you. I'm serious - reach out - any day, an time. See you back here again soon!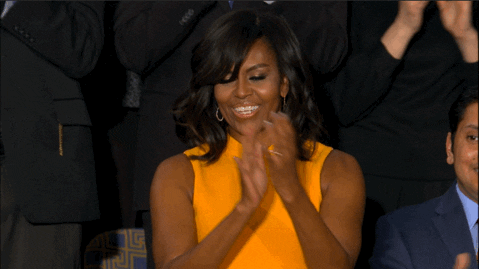 My pores have never been this clean
It was really great and relaxing! My pores have never been this clean. My skin still looked soft and exfoliated even the next day. And my skin face looked younger!!