Hello There, Kind, Loving & Beautiful Soul, It's Esther The Esthetician here. Every Sunday morning I post new blog articles to help you along your journey to clear, smooth, and even skin while living the life you want and deserve. Today's blog was inspired by you! Based on the most asked questions from my current and potential clients. Please, keep the question, comments, and stories coming. Your questions, comments, and stories help me create quality content to help others like yourself. Please share this post with three people you know who would find this post useful. I have a special gift just for you for reading this post today, you will love & enjoy...
Be The First To Know
---
The Story
Today, we are having a conversation about: Microdermabrasion Treatments Benefits and Risk Tampa Florida (FL) – available here at Luxury Lotus Spa… Hi there, It's Esther The Esthetician here with another blog article/guide for you.
Also, because I've received these questions a lot lately, I've decided, today, we are focusing on Microdermabrasion Treatments Benefits and Risk. So, are you ready? Because, today, we will be discussing:
Microdermabrasion Treatments Benefits and Risk
Tampa Florida
Wha are the benefits of Microdermabrasion Treatments Benefits and Risk?
What is Microdermabrasion and how does it work?
Microdermabrasion (my-kroh-der-mah-BRAY-shun), is a form of mechanical machine exfoliation, originated in Europe. Some of the first machines entered the U.S. market around 1999. Today, many microdermabrasion models are available for both the esthetician's and physician's use.
These machines are utilized in many skincare clinics, spas, and medical offices. The microdermabrasion machine is a powerful electronic vacuum.
Microdermabrasion is achieved by spraying high-grade microcrystals, composed of corundum (kah-RUN-dum) powder or aluminum dioxide, across the skin's surface through a handpiece. Crystals can also be used manually without the machine-the process is considered gentler on the skin.
Other machines have hard applicators, such as diamond tips, applied without crystals.
Microdermabrasion Benefits
Microdermabrasion can be used to diminish the following conditions: sun damage pigmentation open a.nd closed comedones, fine lines and wrinkles, enlarged pores, and coarsely textured skin. The vacuum mechanism stimulates cell metabolism. Those who cannot tolerate acids may be candidates for microderm treatment.
The difference between AHA peels and microdermabrasion is that peels are chemical and penetrate into the epidermis. The peel product and its penetration into the skin have many benefits. Microdermabrasion is a chemical method of exfoliation.
It exfoliates the epidermis more effectively than a 30% peel does, but the benefit of the chemical products are not produced. For example, acids penetrate into the skin and stimulate cell mitosis and the cell turnover rate more than microdermabrasion.
The vacuum used in microdermabrasion does stimulate cell metabolism and circulation.
Generally, you can think of microdermabrasion as a more effective tool for surface exfoliation and AHA peels as more effective below the surface.
Microdermabrasion Risk/Cautions
Technique plays a vital role in creating a positive outcome with the microdermabrasion machine. Proper use of the handpiece, rate of crystal flow, and vacuum setting all contribute to a successful treatment.
Your esthetician should not use a microdermabrasion machine so aggressively that you feel uncomfortable.
Once the skin shows erythema or redness, this is considered the stopping point for the procedure.
A series of treatment that incorporates complementary products, along with a complete home-care program, makes the difference in obtaining the best results. Vitamins and antioxidants are even more effective after exfoliation procedures.
Your esthetician will analyze your skin and recommend the best program to help give you the best result.
Improper use of Microdermabrasion can actually cause hypopigmentation and hyperpigmentation.
It can also lead to sensitivity and other problems. any strong exfoliation procedure requires sun abstinence and daily sunscreen. Microdermabrasion is not recommended for sensitive or couperous skin, rosacea, or for those with a predisposition to pigmentation problems.
Reading a manual is not enough! You want a trusted expert who is trained and certified to perform your microderm treatment.
Microderm treatments are not DIY projects
You could end up cause more harm than good to your skin.
OUR MOST BOOKED SERVICE:
Chemical peels have a large number of benefits, some that can be noticed, and some that subtly occur under the surface of the skin. For example:
Reduced fine lines and wrinkles
Controlled oil production and fewer breakouts
Diminished discoloration and more even skin tone
Reduced inflammatory response
Increased cell turnover process
Overall brightened skin tone
Softer, smoother skin
Question about your recent Peel Treatment:
Of course, you should definitely text me, if you have any questions before coming in for your first/next peel treatment. Lastly, please stop all retinol use at least 5 days prior to your peel treatment. I hope you've enjoyed this Customized Chemical Peel Difference blog article.
Need more Peel Treatment Preparation Guide?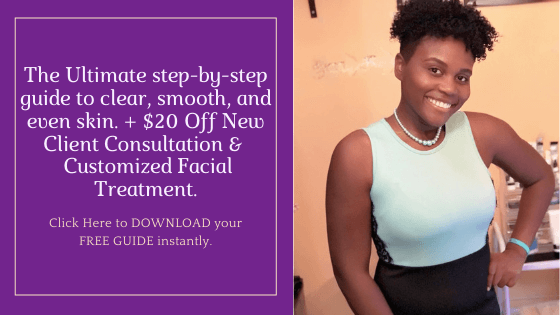 DON'T WAIT… TAKE ACTION TODAY!
Acne Scars Keeping you from Looking and Feeling Confident & Beautiful inside & out?
Help is finally here!
---
What's Next?
FIRST:
Join our Exclusive VIP Fan Club/Community
Lotus Self-Care Tribe
THEN, START HERE:
Recommended For First Time Client - Most Booked
New Client In Depth Consultation and Customized Facial / Back Facial Treatment
---
Lastly, Be The First To Know When We host the next Master class!
The Problem:
Is Acne, Acne Scars, Blemishes, or Uneven Skin Tone Keeping you from Enjoying the life you deserve?
Has Acne Scars Robbed you of your self esteem/ confidence?
Are you tired of the constant struggle of acne followed by post acne brown spots?
Do you feel uncomfortable around others because of your skin?
Do you feel like everyone is staring at your skin when you're speaking?
Is your current skin condition keeping you the life, career, and/or relationship you deserve?
HELP IS FINALLY HERE!
The Solution:
Result Driven Skin care treatment in a relaxing environment. Come Relax & Unwind Escape the Pressures & Stress of your life while working on your skin care goals, desires, and dreams. You can have the skin you've always wanted!
​

We exist, to help you achieve your skin care desires.
​

We Offer Professional Treatments to Help You get rid of your skin Problems for Good! Luxury Lotus Spa, located in the heart of Tampa, FL, is an oasis of comfort and relaxation where you can choose from a variety of customized skin care, body treatments, and full-body waxing services. Come Relax & Unwind Escape the Pressures & Stress of your life.
How are you feeling right now, Really?
Until I see you in person,
Wishing you a Happy, Healthy, and Prosperous Journey!
Esther The Esthetician Nelson
Personal Cell: 813-701-4541
Email: EstherNelson@LuxuryLotusSpa.com
Free Resources: www.LuxuryLotusSpa.com/Resources
P.S. Do me a favor-Leave your brows alone, don't pick your skin and moisturize your skin like crazy until we meet again. 🙂
​

P.P.S. Those fun chats we have in the treatment room don't have to end because we are not together. I know how stress can make us look and feel, please reach out and let me know how I can support you. I'm serious - reach out - any day, an time. See you back here again soon!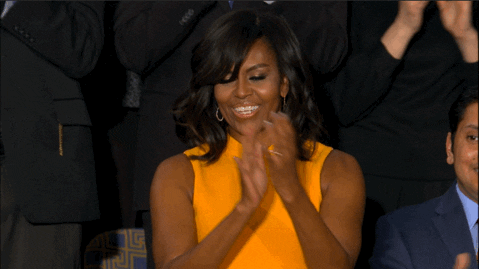 My pores have never been this clean
It was really great and relaxing! My pores have never been this clean. My skin still looked soft and exfoliated even the next day. And my skin face looked younger!!