Hello There, Kind, Loving & Beautiful Soul, It's Esther The Esthetician here. Every Sunday morning I post new blog articles to help you along your journey to clear, smooth, and even skin while living the life you want and deserve. Today's blog was inspired by you! Based on the most asked questions from my current and potential clients. Please, keep the question, comments, and stories coming. Your questions, comments, and stories help me create quality content to help others like yourself. Please share this post with three people you know who would find this post useful. I have a special gift just for you for reading this post today, you will love & enjoy...
Be The First To Know
---
The Story
LED Light Therapy Treatments Tampa Florida (FL) – available here at Luxury Lotus Spa… Hi there, It's Esther The Esthetician here with another blog article/guide for you.
Also, because I've received these questions a lot lately, I've decided, today, we are focusing on LED Light-Therapy Treatments we offer at the Spa. So, are you ready? Because, today, we will be discussing:
LED Light Therapy Treatments
Tampa Florida
Wha are the benefits of LED Light Therapy Treatments?
Customized Light Therapy Difference
With light therapy, light or electrical waves travel at a tremendous speed – 186,000 miles per second.
There are many kinds of light rays, but in esthetics work, we are concerned with only three- those producing heat, known as infrared rays; those producing chemical and germicidal reaction, known as ultraviolet rays; and visible light, all of which are contained within the spectrum of the sun.
Effects of different types of rays used in light therapy
Types of light and the beneficial effects
Ultraviolet Light Rays
By the same token, we need sunlight to survive on the planet. Through a process called photosynthesis, green plants use sunlight to form carbohydrates from carbon dioxide and water and then release oxygen as a by-product. Sunlight controls our weather and is considered our ultimate energy source.
Ultraviolet (UV) Rays make up 5% of natural sunlight. UV rays have shorter wavelengths, penetrate less, and produces less heat than visible light does. UV rays also produce chemical effects and kill germs.
Small amounts of exposure to the sun can be beneficial in the production of vitamin D; however, recent studies have shown that overexposure to the sun causes skin damage, premature aging, and skin cancer there are three types of ultraviolet rays.
Ultraviolet A (UVA) – is the longest of the UV rays and penetrates directly into the dermis of the skin, damaging the collagen and elastin, UVA rays are often used in tanning beds.
Ultraviolet B (UVB) – is often called the burning rays, because they are most associated with sunburns. UVB rays penetrate the epidermis to the basal layer, stimulate melanin, and are the cause of most skin cancers.
Ultraviolet C (UVC) – Ultraviolet rays are short rays that are blocked by ozone layer. They have germicidal properties, but in larger amounts will eliminate life as we know it. We do not want to deplete the ozone layer, because it protects us from UVC radiation.
We all need to strike a delicate balance with sunlight exposure. Keep in mind that tanned skin is damaged skin. Tanning will eventually cause photoaging (premature aging due to sun exposure) and irreversible damage to the skin's collagen-building properties.
Increases the elimination of waste products
Improves the flow of blood and lymph
Has a germicidal and antibacterial effect
Produces vitamin D in the skin
Can be used to treat rickets, psoriasis, and acne
Infrared Light
Makes up 60 percent of natural sunlight. Infrared rays have longer wavelengths, penetratee deeper, and produce more heat than visible light does. Think of Infrared lamps…
Heats and relaxes the skin
Dilates blood vessels and increases circulation
Produces chemical changes
Increases metabolism
Increases production of perspiration and oil
Deep Penetration relieves pain in sore muscles
Soothes nerves
VISIBLE LIGHT RAYS
White Light
It is referred to as combination light because it is a combination of all the visible rays of the spectrum. White light has the benefits of all the rays of the visible spectrum.
Relieves pain in the back of the neck and shoulders
Produces some chemical and germicidal effects
Relaxes muscles
Blue Light
It should be used only on oily skin that is bare. It contains few heat rays, is the least penetrating, and has some germicidal and chemical benefits.
Soothes nerves
Improves acne
Improves skin tone
Provides some chemical and germicidal effects
Used for mild cases of skin eruptions
Produces little heat
Red Light
Is used on dry skin in combination with oils and creams. Red light penetrates the deepest and produces the most heat.
Improves dry, scaly, wrinkled skin
Increases rate of collagen-building
Releases muscles
Penetrates the deepest
Produces the most heat
LED or Light-Emitting Diode
Depending on the type of equipment, the LED can be blue, red, yellow, or green. LED in blue has been shown to reduce acne, and red is good for increasing circulation and improving the collagen content in the skin.
Yellow light has been shown to reduce swelling and inflammation, and green light is good for hyperpigmented areas.
The LED works by releasing flashing light onto the skin to stimulate specific responses such as, with the blue light, kill-stimulation of the skin.
As with all light therapies, it is important to make certain that you have viewed the client consultation form for any contraindications.
Light therapy should bot be performed on anyone who has light sensitivities (photosensitivities), phototoxic reactions, is taking antibiotics, has cancer or epilepsy, is pregnant, or is under a physician's care.
Intense Pulse Light
It is a light device that uses a broad spectrum of focused light to treat spider veins and brown spots(hyperpigmentation). As with most devices, multiple treatments of this type are required.
OUR MOST BOOKED SERVICE:
Chemical peels have a large number of benefits, some that can be noticed, and some that subtly occur under the surface of the skin. For example:
Reduced fine lines and wrinkles
Controlled oil production and fewer breakouts
Diminished discoloration and more even skin tone
Reduced inflammatory response
Increased cell turnover process
Overall brightened skin tone
Softer, smoother skin
Question about your recent Peel Treatment:
Of course, you should definitely text me, if you have any questions before coming in for your first/next peel treatment. Lastly, please stop all retinol use at least 5 days prior to your peel treatment. I hope you've enjoyed this Customized Chemical Peel Difference blog article.
Need more Peel Treatment Preparation Guide?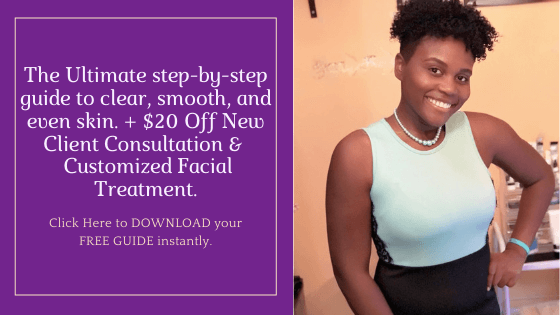 DON'T WAIT… TAKE ACTION TODAY!
Acne Scars Keeping you from Looking and Feeling Confident & Beautiful inside & out?
Help is finally here!
---
What's Next?
FIRST:
Join our Exclusive VIP Fan Club/Community
Lotus Self-Care Tribe
THEN, START HERE:
Recommended For First Time Client - Most Booked
New Client In Depth Consultation and Customized Facial / Back Facial Treatment
---
Lastly, Be The First To Know When We host the next Master class!
The Problem:
Is Acne, Acne Scars, Blemishes, or Uneven Skin Tone Keeping you from Enjoying the life you deserve?
Has Acne Scars Robbed you of your self esteem/ confidence?
Are you tired of the constant struggle of acne followed by post acne brown spots?
Do you feel uncomfortable around others because of your skin?
Do you feel like everyone is staring at your skin when you're speaking?
Is your current skin condition keeping you the life, career, and/or relationship you deserve?
HELP IS FINALLY HERE!
The Solution:
Result Driven Skin care treatment in a relaxing environment. Come Relax & Unwind Escape the Pressures & Stress of your life while working on your skin care goals, desires, and dreams. You can have the skin you've always wanted!
​

We exist, to help you achieve your skin care desires.
​

We Offer Professional Treatments to Help You get rid of your skin Problems for Good! Luxury Lotus Spa, located in the heart of Tampa, FL, is an oasis of comfort and relaxation where you can choose from a variety of customized skin care, body treatments, and full-body waxing services. Come Relax & Unwind Escape the Pressures & Stress of your life.
How are you feeling right now, Really?
Until I see you in person,
Wishing you a Happy, Healthy, and Prosperous Journey!
Esther The Esthetician Nelson
Personal Cell: 813-701-4541
Email: EstherNelson@LuxuryLotusSpa.com
Free Resources: www.LuxuryLotusSpa.com/Resources
P.S. Do me a favor-Leave your brows alone, don't pick your skin and moisturize your skin like crazy until we meet again. 🙂
​

P.P.S. Those fun chats we have in the treatment room don't have to end because we are not together. I know how stress can make us look and feel, please reach out and let me know how I can support you. I'm serious - reach out - any day, an time. See you back here again soon!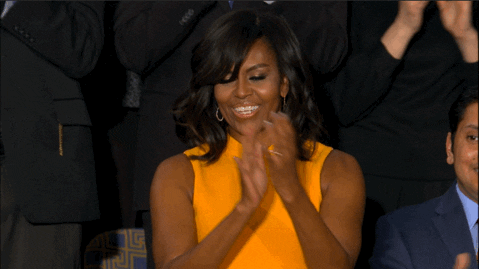 My pores have never been this clean
It was really great and relaxing! My pores have never been this clean. My skin still looked soft and exfoliated even the next day. And my skin face looked younger!!