---
Keeping you in the loop beautiful
Soo... I've been busy discovering new things, and I'm sharing a few below because they're THAT good!
I just finished Jay Nixon's book(overweight mind), and it was pretty good. Here's the link if you want to check it out! Warning: You will have no problems losing that extra 10-20+ pounds!
Now, I'm listening to Audrey Davis-Sivasothy's book The Science of Black Hair. Even though I took cosmetology in high school, I'm learning a lot in this book!! She's not pro relaxed, or, pro-natural. I'm trying to fight/tame the "Hair Product Junky" side of myself.
I've been working on some new certifications - to help me better serve you. I completed my virtual facial certification a little while ago. And, I've been studying every day for my master esthetician certification- 4 am-6 am.
I found and tested a beautiful new peel enhancer that I can't wait to show you! Just keeping you in the loop The peel evens skin tone, hydrates, and creates a gorgeous glow. The best part? It will be available at your next appointment! #Excitement

My hair and nails might look a hot mess right now, however, I won't let my face travel with them. 🙂 I have been double cleansing, masking, exfoliating, and using the MSB tool 2-3x a week, and my skin is thankful for the extra self-care.

I finally have (only a handful) of virtual facial kits, so I can help you maintain your own healthy skin at home. Originally, I only created a few because I didn't think anyone would order any. OMG, was I wrong! Unusual times call for unique beauty methods, right~ 🙂
How Virtual Facial Works:
I ship you the Virtual Facial Kit ( or drop it off if you live close by). Then we meet online where I walk you through the steps. I have done a few for friends, family, and clients, and they have been a big hit. I have even taught some lymphatic massage techniques and pulled positive quotes cards during the virtual sessions. Who knew I would expand my skill set to include a positive card reader?!?! 🙂
*These professional product kits are unique to your own skin type and designed to make your skin glow.
If you are looking for fresh skin, a fun chat, and some online laughs, this is for you.
What's next?
Please reply if you are interested in the virtual Facial Kit. In the meantime, I will keep checking in and will let you know as soon as I can open my treatment room again for all of my clients.
Now It's Your Turn
Let me know if you have another good book recommendation or a fun shelter in place share! I would love to hear from you. I am serious - I miss you guys 🙂
Crossing my fingers that I'll have my hands on your face again soon,
Thank you in advance for giving me the opportunity to earn your business 🙂
I have a few appointments left for this week 🙂
Let me know if one of them has your name on it:
www.LuxuryLotusSpa.com/BookNow
See You Soon!!
Until I see you in person,
Wishing you a Happy, Healthy, and Prosperous Day!
Esther The Esthetician Nelson
Personal Cell: 813-701-4541
Email: EstherNelson@LuxuryLotusSpa.com
Free Resources: www.LuxuryLotusSpa.com/Resources
Follow @LuxuryLotusSpa on all of your favorite social media platforms.
P.S. Please feel free to forward this to any family member, friend or co-worker who may want to take advantage of this special deal. We love referrals!
Acne Scars Keeping you from Looking and Feeling Confident & Beautiful inside & out?
Help is finally here!
DON'T WAIT... TAKE ACTION TODAY!
BE THE FIRST TO KNOW
Join our Exclusive VIP Fan Club/Community
Lotus Flower Self-Care Tribe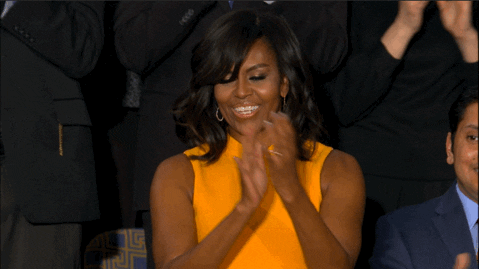 My pores have never been this clean
It was really great and relaxing! My pores have never been this clean. My skin still looked soft and exfoliated even the next day. And my skin face looked younger!!