How to Reduce Stress Transform Your Life and Build Confidence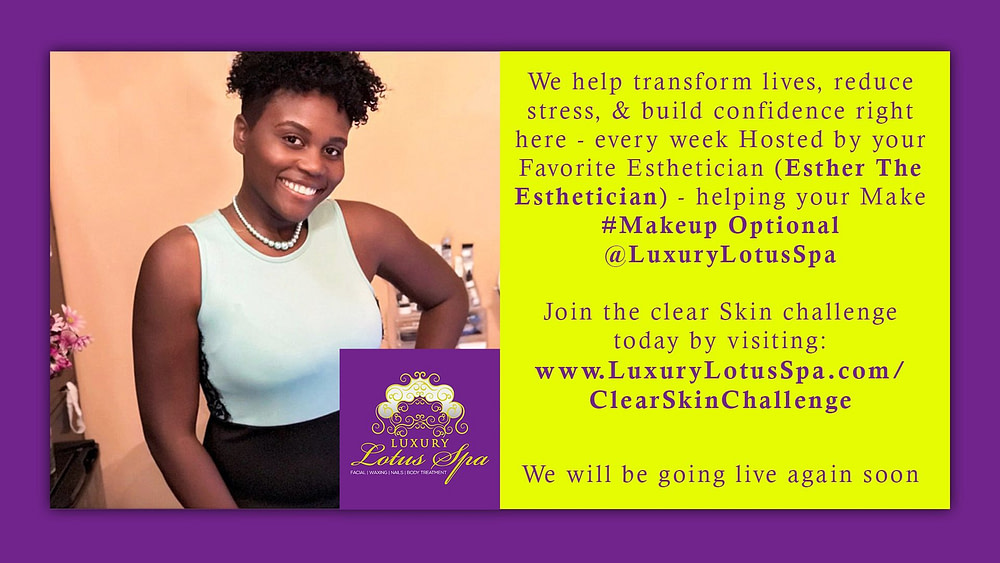 HOW TO TREAT KERATOSIS PILARIS AKA CHICKEN SKIN
I can't find the right words to explain the goosebumps some of my clients developed when they saw a picture of chicken skin for the first time; and even up until now, I get an email often saying " Esther, my stomach still cringes every time I come across that skin condition". Imagine if you had it your self. Keratosis Pilaris, aka Chicken skin, is a condition that is not just disturbing to the eye but also discomforting to feel for most. So when I became an esthetician I paid close attention to Chicken skin/Strawberry Skin, its causes, and how it could be treated. I will be sharing these details with you today:
What is Keratosis Pilaris and how do I know if that's what I have?
Keratosis Pilaris is a condition that leaves patches of bumps and roughness on the surface of the skin (leaving the skin surface like that of a plucked chicken and/or strawberries). The bumps look like pimples but are usually very tiny and rough. This skin condition (Chicken/strawberry skin) is caused when dead skin cells plug hair follicles. It may be red or brown and may appear on any part of the body, including backs, thighs, arms, etc.
Keratosis Pilaris usually doesn't itch and may just remain like that for a very long time until treated.
What you must know: 
Chicken skin is a harmless genetic skin disease and may die out naturally.
The skin condition is typically more common amongst pregnant women due to hormonal changes, and people below the age of 30 appear to be more susceptible to the skin condition. Some have reported that they starting seeing improvements as they get older (after the age of 30).
How to Treat Chicken Skin (Strawberry Skin)
There is no known cure for chicken skin but experts have advised the use of moisturizers and exfoliating treatments seems to help – procedures that can loosen and remove dead skins; part of which includes:
moisturizing treatments containing urea and lactic acid
Microdermabrasion
Dry Brushing
Body Scrub
Chemical peels and
Retinol creams
All of these are heavy exfoliates and can help in treating chicken skin.
Some DIY remedies for you:
Take a Bath with warm water – NOT HOT WATER
try out hydrating lotions with alpha-hydroxy acids (AHAs)
Exfoliate as often as possible, at least once a day… (No less than 2-3x per week)
Try using humidifiers (helps maintain the moisture in your room and avoid dryness).
In conclusion
Exfoliate regularly ( be consistent). Keep your skin hydrated. Protect your skin. Repeat. What should you do next? Sign up for our next live class by visiting www.LuxuryLotusSpa.com/LiveClass. Have questions? Text or email me and my team www.EstherNelson@LuxuryLotusSpa.com | 813-701-4541