Hello There, Kind, Loving & Beautiful Soul, It's Esther The Esthetician here. Every Sunday morning I post new blog articles to help you along your journey to clear, smooth, and even skin while living the life you want and deserve. Today's blog was inspired by you! Based on the most asked questions from my current and potential clients. Please, keep the question, comments, and stories coming. Your questions, comments, and stories help me create quality content to help others like yourself. Please share this post with three people you know who would find this post useful. I have a special gift just for you for reading this post today, you will love & enjoy...
Be The First To Know
---
The Story
Honest Truth About Chemical Peels from a Licensed Esthetician who specializes in using peels for men and women with darker skin tones. This blog has everything you need to know before your first treatment.
Everything you need to know before your first treatment
Is Chemical peels an important part of my skins overall health.
Honest Truth About Chemical Peels
As an effective treatment option for most skin types and concerns, peels improve skin tone, texture, fine lines and wrinkles, breakouts and dark spots/brown spots, but many people are intimidated to go in for their first peel treatment.
Thanks to shows/movies like Sex in the City, many have the fear of leaving with a bright red face that hurts. This fear often prevents some from experiencing the many benefits of a peel.
The post-peel reality is a glowing, healthy complexion.
Here's everything you need to know before your first PCA SKIN chemical peel with me or your currently licensed professional esthetician:
Honest Truth About Chemical Peels
Peeling is exfoliation.
When your skin peels or flakes after a treatment your skin is shedding dead or damaged surface cells and revealing new, healthy skin cells on the surface.
This action is called cell turnover.
Supporting the cell turnover process with chemical peels is what allows the skin to shed dead cells and bring new, fresh skin to the surface, free of signs of aging, sun damage, dirt, and debris. The result is glowing skin.
www.LuxuryLotusSpa.com/ClearSkin


You won't necessarily experience visible peeling.


All skin not created equally.
That doesn't mean your treatment was ineffective. Everyone experiences different levels of peeling, dependent upon skin type, resilience, type of peel and the number of layers applied.
Some people experience 'sheeting' (when large portions of the skin peel off at once). While others experience 'flaking' (when small pieces of skin peel off, similar to dry, winter skin or mild peeling after a sunburn).


Honest Truth About Chemical Peels
Now, there are others who experience exfoliation that is not visible. If you don't peel, your skin is still exfoliating.
In this case, the exfoliation is happening on a cellular level that can't be seen by the naked eye.
Typically, the deeper the peel you receive, the more extensive peeling you will experience/notice. Talk to your esthetician to find out what type of peel is best for your skin.
Peels are easy to work into a busy lifestyle.
There is no downtime with PCA SKIN chemical peels — That's the line we are currently using and loving. Now, this does not mean the products your licensed esthetician is not good - it just means it's not PCA Skin Peel treatment.
PCA is currently the leader in custom blend peels at this time.
Because the peels the currently offer is predictable, safe, and effective when used properly, I'm currently in love with the line. Not all of their products can be used on clients with highly melanated skin tones/complexions...
I work closely with my clients to customize a home care and professional treatment plan to fit into their lives/schedules. I would love the opportunity to work with you in the near future.
Visit www.LuxuryLotusSpa.com/Services or www.LuxuryLotusSpa.com/BookNow to schedule your new client in-depth consultation appointment today.
The Best / My Favorite Part about peels treatments...
You'll leave your appointment with a healthy glow and able to carry on with your regular activities. Now, there are steps to ensure that your results are maximized.
Following a post-procedure regimen recommended by your Licensed and Certified Professional Esthetician following your treatment will enhance your results and keep peeling and redness to a minimum.
You should also avoid anything that causes sweating for 48 hours after treatment. Your clinician will give you more detailed instructions after your procedure, catered to your skin's needs.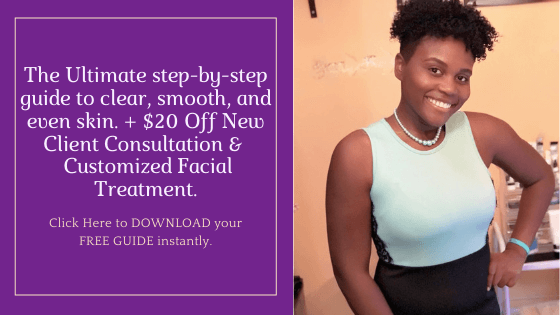 ---
Acne Scars Keeping you from Looking and Feeling Confident & Beautiful inside & out?
Help is finally here!
DON'T WAIT... TAKE ACTION TODAY!
BE THE FIRST TO KNOW
Join our Exclusive VIP Fan Club/Community
Lotus Flower Self-Care Tribe
What's Next?
---
First
Join our Exclusive VIP Fan Club/Community
Lotus Self-Care Tribe
THEN, START HERE:
Join our Exclusive VIP Fan Club/Community
New Client In Depth Consultation and Customized Facial / Back Facial Treatment
---


Lastly, Be The First To Know When We host the next Master class!
The Problem:
Is Acne, Acne Scars, Blemishes, or Uneven Skin Tone Keeping you from Enjoying the life you deserve?
Has Acne Scars Robbed you of your self esteem/ confidence?
Are you tired of the constant struggle of acne followed by post acne brown spots?
Do you feel uncomfortable around others because of your skin?
Do you feel like everyone is staring at your skin when you're speaking?
Is your current skin condition keeping you the life, career, and/or relationship you deserve?
HELP IS FINALLY HERE!
The Solution:
Result Driven Skin care treatment in a relaxing environment. Come Relax & Unwind Escape the Pressures & Stress of your life while working on your skin care goals, desires, and dreams. You can have the skin you've always wanted!
​

We exist, to help you achieve your skin care desires.
​

We Offer Professional Treatments to Help You get rid of your skin Problems for Good! Luxury Lotus Spa, located in the heart of Tampa, FL, is an oasis of comfort and relaxation where you can choose from a variety of customized skin care, body treatments, and full-body waxing services. Come Relax & Unwind Escape the Pressures & Stress of your life.
How are you feeling right now, Really?
I have a few appointments left for this week 🙂
Left me know if one of them has your name on it:
www.LuxuryLotusSpa.com/BookNow
Until I see you in person,
Wishing you a Happy, Healthy, and Prosperous Journey!
Esther The Esthetician Nelson
Personal Cell: 813-701-4541
Email: EstherNelson@LuxuryLotusSpa.com
Free Resources: www.LuxuryLotusSpa.com/Resources
P.S. Do me a favor-Leave your brows alone, don't pick your skin and moisturize your skin like crazy until we meet again. 🙂
​

P.P.S. Those fun chats we have in the treatment room don't have to end because we are not together. I know how stress can make us look and feel, please reach out and let me know how I can support you. I'm serious - reach out - any day, an time. See you back here again soon!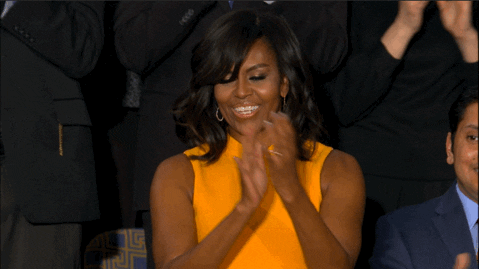 My pores have never been this clean
It was really great and relaxing! My pores have never been this clean. My skin still looked soft and exfoliated even the next day. And my skin face looked younger!!