Hello There, Kind, Loving & Beautiful Soul, It's Esther The Esthetician here. Every Sunday morning I post new blog articles to help you along your journey to clear, smooth, and even skin while living the life you want and deserve. Today's blog was inspired by you! Based on the most asked questions from my current and potential clients. Please, keep the question, comments, and stories coming. Your questions, comments, and stories help me create quality content to help others like yourself. Please share this post with three people you know who would find this post useful. I have a special gift just for you for reading this post today, you will love & enjoy...
Be The First To Know
---
The Story
Need First Lash Extension Tips? Read today's blog article for some best practice tips – Things to consider before your first or next to last extension appointment. Check out the podcast that's associated with this Blog?
there… It's Esther TheEsthetician here, What you should know about lash extensions. Lash extensions are becoming more and more popular, and it seems that no self-respecting star ventures out without a full set of voluminous lashes. But are they for you – and what do you need to know before you go ahead and book the appointment?
I recently had a conversation with two of my closes friends who are master lash artist. I asked them what they wish most people knew before they booked their first lash appointment. I hope you learn atleast one thing this week.
How do you find a reputable clinic/lash professional for your First Lash extension Tips
This is so important because you're working so close to your eyes – you don't want to trust the job to an amateur. Always make sure that the person you choose to carry out lash extensions (or lifts, tints, and any other lash work) has the correct certification to do the treatment. Before you schedule your First Lash extension appointment, check out these Tips
Ask about training, and what brands they use – it's important to use good quality professional products too. If they have before and after pictures, recommendations and reviews, check those out before you book.
What are the most common types of lash extensions?
There are three common lash extensions: synthetic, silk and mink. They also come in different sizes; from 6mm to 17mm. The lashes you choose are applied one at a time and stuck to your natural lashes with a semi-permanent glue that's designed to be gentle on your eye.
You will need to have a patch test before a first treatment; and reputable clinic or spa will insist on this because even though they are formulated to be suitable for this delicate area, there's always a chance of an allergic reaction.
Everyone's natural lashes are different, and the type of lash extension you choose and the effect it can achieve depends a lot on the condition of your own natural lashes. If your own lashes are quite short, very long extensions won't work but you could still have a half set and see how that looks – remember that it's always easier to add more lashes than it is to remove them.
Things to Consider before your First Lash extension Appointment – Tips and more
How long do they take to apply?
If you're having a full set, be prepared to book out up to two hours. After the initial treatment, you can have them 'touched-up' regularly – most estheticians suggest having them topped up around every three or four weeks.
Will lashes fall out over time?
Yes, all extensions will eventually fall off with the natural lashes that they are attached to. A touch up every three to four weeks will keep them looking good, though. Avoid picking at them or 'playing' with them too, as that can weaken the glue.
Another thing to be aware of is that it's important to attach each extension lash to one natural lash – inexperienced estheticians can occasionally apply one synthetic lash to multiple natural lashes, which can cause the natural lash to fall out faster or a 'clumping' effect. Make sure your professional is fully qualified and that should avoid the problem.
Can you wear mascara when I have lash Extensions?
One of the main reasons that people love their lash extensions is that they remove the need for mascara, but if you absolutely must add some, keep it to the tips and don't be too heavy with it. Using mascara at the base of the extensions can make them look clumpy.
Do extensions damage your natural lashes?
Will lash extensions cause my real lashes to fall out?
Not if they are applied correctly, by a trained professional. As long as you don't rub your eyes or pull at the extensions your lashes will be fine.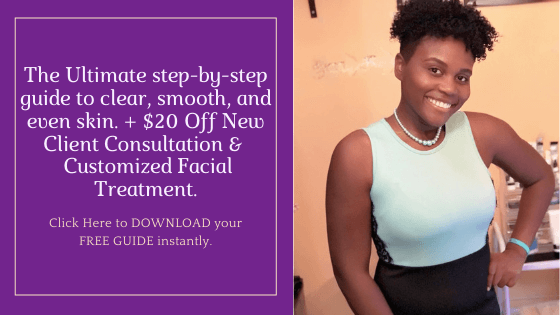 SIGN UP for our VIP Newsletter and enjoy $20 Off Your First Facial  + Free Ebook to help you design the perfect regimen yourself 
I hope today's blog post has helped out. If you have any skincare questions… please don't hesitate to DM me post them below this post. The health of your skin is in your hands. Take action in the right direction today.
WHAT'S NEXT?
DON'T WAIT… TAKE ACTION TODAY Book Your Detox Facial Appointment Today. Visit:
---
WANT MORE CLEAR SKIN TIPS?

 Check out our latest:
Acne Scars Keeping you from Looking and Feeling Confident & Beautiful inside & out?
Help is finally here!
---
What's Next?
FIRST:
Join our Exclusive VIP Fan Club/Community
Lotus Self-Care Tribe
THEN, START HERE:
Recommended For First Time Client - Most Booked
New Client In Depth Consultation and Customized Facial / Back Facial Treatment
---
Lastly, Be The First To Know When We host the next Master class!
The Problem:
Is Acne, Acne Scars, Blemishes, or Uneven Skin Tone Keeping you from Enjoying the life you deserve?
Has Acne Scars Robbed you of your self esteem/ confidence?
Are you tired of the constant struggle of acne followed by post acne brown spots?
Do you feel uncomfortable around others because of your skin?
Do you feel like everyone is staring at your skin when you're speaking?
Is your current skin condition keeping you the life, career, and/or relationship you deserve?
HELP IS FINALLY HERE!
The Solution:
Result Driven Skin care treatment in a relaxing environment. Come Relax & Unwind Escape the Pressures & Stress of your life while working on your skin care goals, desires, and dreams. You can have the skin you've always wanted!
​

We exist, to help you achieve your skin care desires.
​

We Offer Professional Treatments to Help You get rid of your skin Problems for Good! Luxury Lotus Spa, located in the heart of Tampa, FL, is an oasis of comfort and relaxation where you can choose from a variety of customized skin care, body treatments, and full-body waxing services. Come Relax & Unwind Escape the Pressures & Stress of your life.
How are you feeling right now, Really?
Until I see you in person,
Wishing you a Happy, Healthy, and Prosperous Journey!
Esther The Esthetician Nelson
Personal Cell: 813-701-4541
Email: EstherNelson@LuxuryLotusSpa.com
Free Resources: www.LuxuryLotusSpa.com/Resources
P.S. Do me a favor-Leave your brows alone, don't pick your skin and moisturize your skin like crazy until we meet again. 🙂
​

P.P.S. Those fun chats we have in the treatment room don't have to end because we are not together. I know how stress can make us look and feel, please reach out and let me know how I can support you. I'm serious - reach out - any day, an time. See you back here again soon!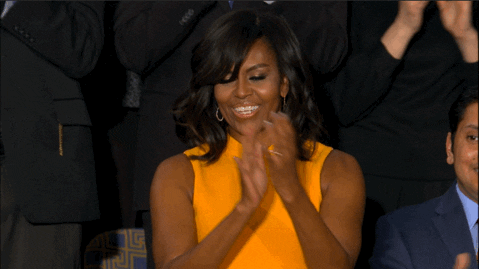 My pores have never been this clean
It was really great and relaxing! My pores have never been this clean. My skin still looked soft and exfoliated even the next day. And my skin face looked younger!!