Hello There, Kind, Loving & Beautiful Soul, It's Esther The Esthetician here. Every Sunday morning I post new blog articles to help you along your journey to clear, smooth, and even skin while living the life you want and deserve. Today's blog was inspired by you! Based on the most asked questions from my current and potential clients. Please, keep the question, comments, and stories coming. Your questions, comments, and stories help me create quality content to help others like yourself. Please share this post with three people you know who would find this post useful. I have a special gift just for you for reading this post today, you will love & enjoy...
Be The First To Know
---
The Story
Aside from being results driven, what's another Benefit Of cure Keratosis Pilaris and skin care treatments with a licensed esthetician?
Well, let's start with the most important reason… Facials Reduce Stress And Relieve Psychological Distress.
Now, I am not claiming this will rid you of all your troubles in life(I would be lying if I said that)… however, I can assure you that, when you book a facial with Esther The Esthetician here @LuxuryLotusSpa, you will leave the salon feeling much better than you did when you first walked in.
BOOK Your Clear & Even Skin Facial with us today! Visit: LuxuryLotusSpa.com/BookNow
During your time with us… We focus entirely on you, and you alone. We never want you to feel rushed. Instead, we want you to feel welcomed, accepted, and appreciated.
It's our mission to ensure that you leave the spa looking and feeling your ABSOLUTELY BEST!
W e take a different approach to skin care.
We want you to understand that you are perfectly imperfect. We want you to love, accept, and appreciate yourself for who and how you are now
Remember this… When someone shares their 2 cents…you started out with $1. So, please STOP allowing their 2 cents to over power your $98cents.
Facial also helps with: Cleansing Your Skin, Prevent/Reducing Signs of Keratosis Pilaris , Relaxing and Intentional Facial Massages, Promotes Blood Circulation, Rejuvenate Your Skin, Helps to Detoxify The Skin, Treat Keratosis Pilaris And Acne Marks, Eliminate Whiteheads And Blackheads… and sooooo much more.
BOOK YOUR NEW CLIENT CONSULTATION WITH CUSTOMIZED CLEAR SKIN FACIAL TODAY
www.LuxuryLotusSpa.com/BookNow
Our peels and treatments perform the following functions:
Minimize fine lines & wrinkles
Skin firming
Minimize pigment issues
Skin brightening
Treats Keratosis Pilaris
Treating acne scarring
Treats brown spots
Treatment for ingrown hairs
Uniquely, Luxury Lotus Spa is a Skincare Spa in Tampa Florida located near the University of South Florida (USF) we are within driving distance of the University of Tampa (UT). We specialize in treating acne, acne scars, and uneven skin.
WE SPECIALIZE IN TREATMENTS FOR:
Acne Treatment
Keratosis Pilaris Treatment
Ingrown Hair Treatment
In the same way, we are a Skincare & facial spa, we specialize in treatments for acne and acne scars, clear skin for melanin beauties. Equally, we know from personal experience how acne, acne scar, uneven skin, brown spots, and ingrown hair can affect your quality of life – they can hold you back from going after what you want in life.
Not to mention we are a facial spa in Tampa for men and women with darker skin tones. As a matter of fact, we provide clear, smooth, and even skin facials in the Tampa Bay area to help you live the life you deserve while looking and feeling confident and beautiful both inside and out.
Likewise, we understand beauty is a state of mind as much as a physical way of being. So, we exist to remind you: You are an original model, not a copy. God created you different for a reason.
Again… until next time, have a happy, healthy, and prosperous day
We also offer the following treatments & services
Full Body hair removal – Waxing Spa in Tampa
DON'T WAIT… TAKE ACTION TODAY!
Acne Scars Keeping you from Looking and Feeling Confident & Beautiful inside & out?
Help is finally here!
---
What's Next?
FIRST:
Join our Exclusive VIP Fan Club/Community
Lotus Self-Care Tribe
THEN, START HERE:
Recommended For First Time Client - Most Booked
New Client In Depth Consultation and Customized Facial / Back Facial Treatment
---
Lastly, Be The First To Know When We host the next Master class!
The Problem:
Is Acne, Acne Scars, Blemishes, or Uneven Skin Tone Keeping you from Enjoying the life you deserve?
Has Acne Scars Robbed you of your self esteem/ confidence?
Are you tired of the constant struggle of acne followed by post acne brown spots?
Do you feel uncomfortable around others because of your skin?
Do you feel like everyone is staring at your skin when you're speaking?
Is your current skin condition keeping you the life, career, and/or relationship you deserve?
HELP IS FINALLY HERE!
The Solution:
Result Driven Skin care treatment in a relaxing environment. Come Relax & Unwind Escape the Pressures & Stress of your life while working on your skin care goals, desires, and dreams. You can have the skin you've always wanted!
​

We exist, to help you achieve your skin care desires.
​

We Offer Professional Treatments to Help You get rid of your skin Problems for Good! Luxury Lotus Spa, located in the heart of Tampa, FL, is an oasis of comfort and relaxation where you can choose from a variety of customized skin care, body treatments, and full-body waxing services. Come Relax & Unwind Escape the Pressures & Stress of your life.
How are you feeling right now, Really?
Until I see you in person,
Wishing you a Happy, Healthy, and Prosperous Journey!
Esther The Esthetician Nelson
Personal Cell: 813-701-4541
Email: EstherNelson@LuxuryLotusSpa.com
Free Resources: www.LuxuryLotusSpa.com/Resources
P.S. Do me a favor-Leave your brows alone, don't pick your skin and moisturize your skin like crazy until we meet again. 🙂
​

P.P.S. Those fun chats we have in the treatment room don't have to end because we are not together. I know how stress can make us look and feel, please reach out and let me know how I can support you. I'm serious - reach out - any day, an time. See you back here again soon!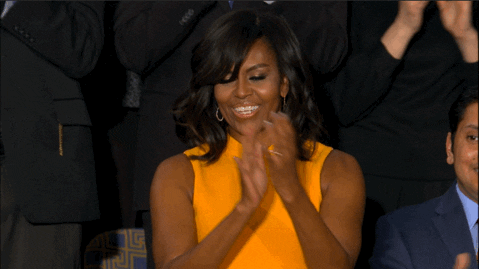 My pores have never been this clean
It was really great and relaxing! My pores have never been this clean. My skin still looked soft and exfoliated even the next day. And my skin face looked younger!!