---
The Story
Common Sense COVID-19 Tips. I'm thinking about you! During this crazy time. Here are some tips to decompress and destress in this crazy time 🙂 There's so much we still don't know about the Novel Corona Virus (COVID-19). If you found any value reading this blog, please be sure to share this blog with 3 people you know, like, and care about. These practical common sense tips could save your life or the life of someone you know and care about.
The Basics: Common Sense COVID-19 Tips
Protection, Food, Exercise, Sanitation, Hygiene, Immune System
How to protect your nasal cavity...

Vaseline/Aquaphor up your nose will help protect your nasal cavity from germs... I know a lot of people are out here looking for face masks to cover their mouse and nose at this time. Most stores are either out or charging 10x the amount.

Washing your hands is much better than using hand sanitizer

Think of hand sanitizer as putting a band-aid on a cut where the wound is covered with dirt and blood is flowing with ease...
Think of someone spraying perfume to cover up the musk... The B.O. did not leave
Remember to wash your hands often

Cover your mouth when you cough

This protects you and others around you

Eat plenty of fruits and vegetable

Focus on building a powerful immune system

exercise at least 20 mins. per day...

If you're really feeling good, throw in one pushing per day
Mind, Body, and Spirit
Common Sense COVID-19 Tips
Incorporate box breathing into your daily routine

Breathing to heal our mind, body, and energy

Meditate daily

Daily meditation has been proven to boost the immune system

Don't watch/read things that will upset you energy

Try to stay informed without making yourself feel anxious

Incorporate aromatherapy into your daily routine

For a sound mind, body, and spirit


Common Sense Approach
What Type of Food to Eat, How to Build your Immune System
Common Sense COVID-19 Tips
Stock up on items that will build your immune system (these items are still on the shelves everywhere)

m loving the Airborne Original chewable tablets (I purchased it from my local Winn Dixie)... I've been taking 4 per day as recommended... The Very Berry taste is pretty darn good...Find what you like

I also, stocked up on fruit and vegetables to help boost my immune system during this crazy time.


Don't be like everyone else overstocking on the wrong things.
I say all of that, to say this... Be smart, well informed, and cautious. Use this as a sign to improve an area in your life you've been slacking with. I hope this blog was useful to or someone you love & care about. Common Sense COVID-19 Tips


Be safe, Be smart, Live your best life, and be the best version of yourself... today, and every day. Stay plugged-in to the CDC website for up to date information in reference to the Corona Virus Epidemic


---
Acne Scars Keeping you from Looking and Feeling Confident & Beautiful inside & out?
Help is finally here!
How are you feeling right now, Really?
I have a few appointments left for this week 🙂
Left me know if one of them has your name on it:
www.LuxuryLotusSpa.com/BookNow
Until I see you in person,
Wishing you a Happy, Healthy, and Prosperous Journey!
Esther The Esthetician Nelson
Personal Cell: 813-701-4541
Email: EstherNelson@LuxuryLotusSpa.com
Free Resources: www.LuxuryLotusSpa.com/Resources
P.S. Do me a favor-Leave your brows alone, don't pick your skin and moisturize your skin like crazy until we meet again. 🙂
P.P.S. Those fun chats we have in the treatment room don't have to end because we are not together. I know how stress can make us look and feel, please reach out and let me know how I can support you. I'm serious - reach out - any day, an time. See you back here again soon!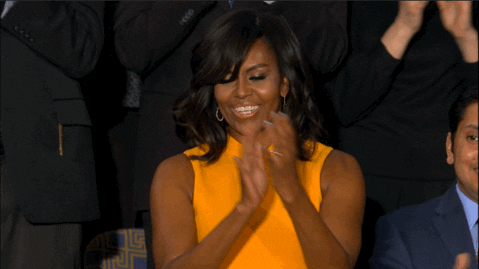 My pores have never been this clean
It was really great and relaxing! My pores have never been this clean. My skin still looked soft and exfoliated even the next day. And my skin face looked younger!!