The Story
It's Esther The Esthetician here,
I'm popping in with the hopes of brightening your day with some beauty and wellness tips/guides.
Truth be told
I am missing my clients so much right now, but I am staying positive and making the best of this, by learning and sharing unique ways to help you maintain your sanity and beauty
I'm finding that the current situation has given us moments to do things we normally don't do. Despite everything that has happened, we have the power to appreciate gratitude, laughter, and a dash of creativity - if we chose to allow them in, of course. Today, I encourage you to focus on inviting more of the things that make you laugh
,
and a little bit of hand care.
Working on these three areas will help you get centered and help you get ready to tackle that ongoing to-do list of yours...
Limited number available While Supplies Last
Beauty Tips & Self Care Hacks
Mind Care: Turn off the news! Here are the three of my favorite Netflix/Hulu finds;

Self Made - Inspired by the life of Madam C.J. Walker
Little Fires - Featuring Kerry Washington & Reese Witherspoon
Grown-ish - I'm all caught up now with my guilty pleasure show


Almost got suckered into watching Tiger King - I couldn't get myself to watch it


Skin Care: I would be doing you a disservice If I didn't share at least one skincare tip with you...Generally, I would tell you to keep those fingers to yourself and away from your face. However, I realized, different times bring different challenges. I wrote this blog to help you along your journey to clear, smooth, and even skin. You can also listen to the podcast episode or simply watch the video.

Hand Care: Here's an easy protocol to take care of your dry, dehydrated hands that you can do at home... in between washing!

You will need the following:

2/3 cups of sugar
1/3 cup warm coconut oil ( olive oil/honey will also work)
A few drops of your favorite essential oil(s).
Stir well to combine,
Apply to hands in a circular motion.
After 1-2 minutes of buffing/exfoliating your skin
Rinse with warm water and immediately apply hand cream.
You can store this in an airtight jar to use again and again.
If you have any questions, or just need an uplifting word, please reach out. While you may be home hiding from the coronavirus(COVID-19), your wellbeing is important to me, and I'd love to help you in any way I can.

If your skin is starting to show signs of stress, let me know. I have a stash of products at home (including my favorite hand cream), and I'm happy to ship (or deliver to your doorstep if possible. I think I might be faster than amazon prime at this point! #AnEntreprenuerDreamsDreamComeTrue
Your turn: Tell me if you have any movie recommendations or DIY skincare tips. I'd love to exchange ideas on how to pass this time in a positive way.

Also, I'm here for you. Please reach out and entertain me! I want to know what you've been up to...
Tomorrow I will be calling anyone who has an appointment this week to confirm you've received the message. I really miss you!

Wishing you love and care,
Esther The Esthetician Nelson
Cell Phone #: 813-701-4541
E-mail: EstherNelson@LuxuryLotusSpa.com
If you have any questions, or just need an encouraging word, please reach out. While I may not be able to see you for a few weeks, your well-being is important to me, and I'd love to help you in any way I can.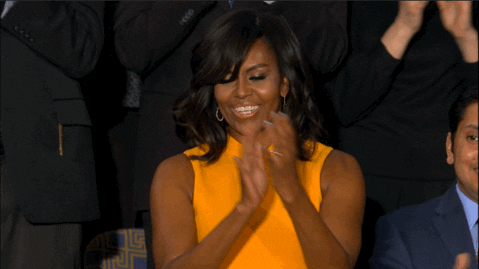 My pores have never been this clean
It was really great and relaxing! My pores have never been this clean. My skin still looked soft and exfoliated even the next day. And my skin face looked younger!!